With the weather still a little cold in the UK and Europe, the weather and rivers in Morocco offer the perfect opportunity to take a break from the "endless winter" and at the same time experience a country and culture which is truly exotic. We have been running  river operations in Morocco for 15 years and in fact pioneered the sport in Morocco. We now offer far more than just rafting, with all the best and most professional adventure activities on offer from quad biking to hot air ballooning and helicopter flights.
Morocco whitewater is ideal for the whole family. There are trips on offer down the Ourika River, just a short drive out of Marrakech, for half a day, or the amazing Ahansel River for a spectacular experience and 2 nights spent camping on the river. You'll get to travel down Morocco's best river, through spectacular scenery and gorges.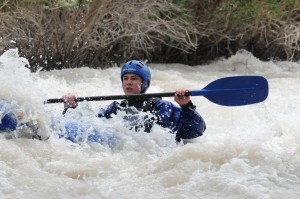 If you are a little more adventurous, we suggest taking either an inflatable kayak (ducky) or joining one of our expert kayak instructors in a tandem kayak (the only one in the country) to paddle down the rivers we offer. Try something new and different this year on your holiday to Morocco.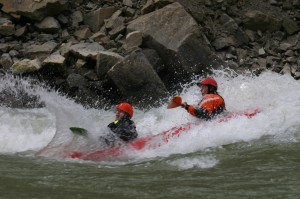 See you in the warmth of Morocco!